DESCRIPTION
COLOR SYSTEM
HOW TO USE

What it is
10-color eyeshadow palette with deep cool shades perfect to highlight your eyes at beach parties.
---
How to apply

With enclosed tip's wider surface, spread base color onto eyelid and
with tip's narrow surface, apply shadow for gradation, eye edges or delicate application to lash line.
---
Caution
1. Use only as directed.
2. Avoid storing in high/low temperatures or in areas exposed to direct sunlight.
3. Stop using if it causes any allergic reaction or any problems arising.
See more pictures: https://instagram.com/etude_official/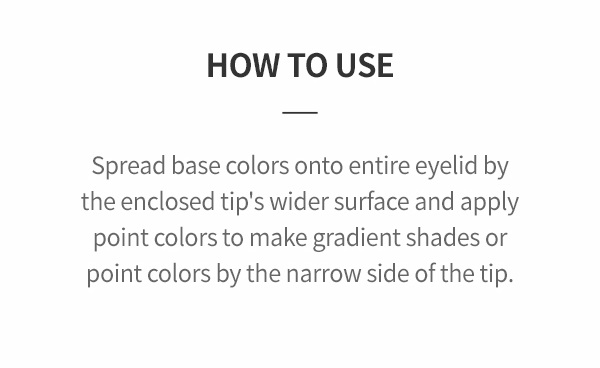 Details
| | |
| --- | --- |
| Weight (g) | 90 |
| Size | 0.03 oz. x 10 / 1 g x 10 |
| INGREDIENTS | |
Customer Reviews
LOVE THIS PALETTE Review by

cindy

(Posted on 8/3/2018)

LOCATION:

United States

SKIN TYPE:

Combination

EYES COLOR:

Brown

SKIN TONE:

Light

AGES:

19 ~ 24

I just love the colors on this palette It is build able and has decent color payoff if you like the sheer korean eyeshadow looks

OKAY Review by

Joy

(Posted on 7/30/2018)

LOCATION:

United Arab Emi

SKIN TYPE:

Combination

EYES COLOR:

Brown

SKIN TONE:

Medium

AGES:

25 ~ 34

got it in etude house opening in uae abu dhabi last month and honestly i didnt like it at all as its a bit chalky and i could only use 4 shades i still prefer buying single shadow as i know whether to purchase other shades or not

THE BEST SUMMER EYESHADOW PALETTE Review by

Sarah

(Posted on 7/29/2018)

LOCATION:

United States

SKIN TYPE:

Combination

EYES COLOR:

Brown

SKIN TONE:

Fair

AGES:

25 ~ 34

I love the vivid shades of this perfect for summertime palette High Tide is a great base shade and Cocktail Shot is an ideal darker color for eye corners It is hard to pick my favorite color but I think I would have to say Cool Dive is my ultimate favorite All of the pigments are very rich on this palette