DESCRIPTION
COLOR SYSTEM
HOW TO USE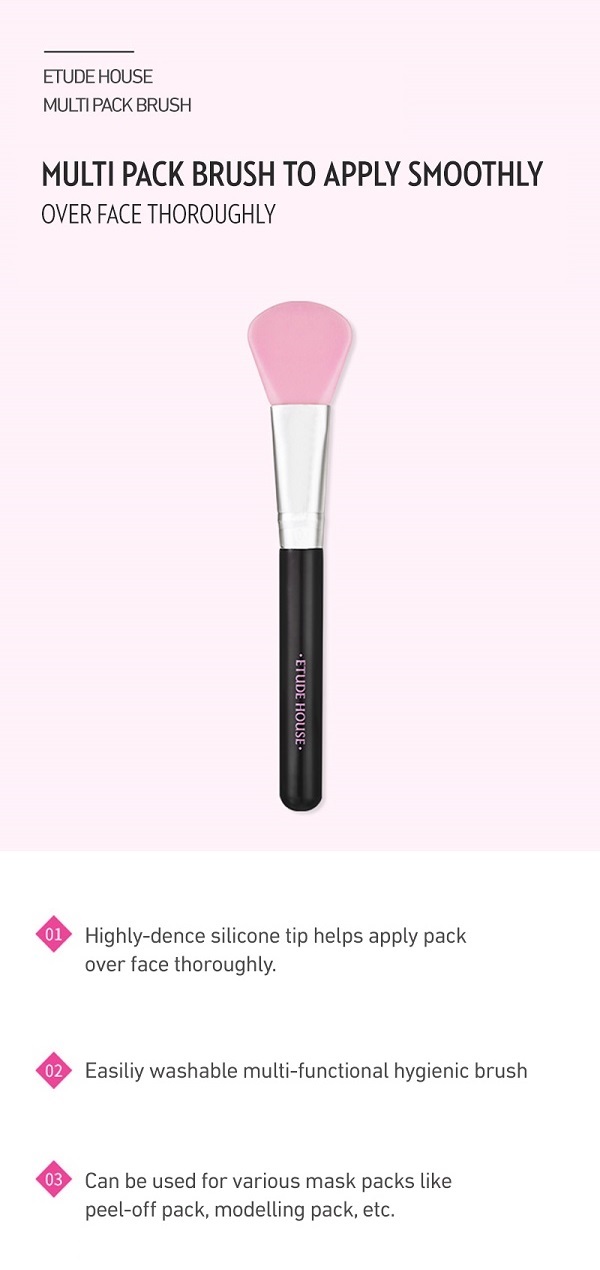 What it is
The multi-pack brush smoothly applies content on the face along the facial curves
---
How to apply

1. Take content such as facial mask with the brush.
2. Gently apply on the face except around the eyes and mouth.
3. Cleanse the brush with water to keep it clean.
---
Caution
1. Do not use the product on scars or any area of skin irritation such as dermatitis and eczema.
2. Keep the product clean for next use.
3. Do not share with others.
4. Avoid extremely high and low temperatures and keep out of direct sunlight.
5. Keep the product out of the reach of children and babies.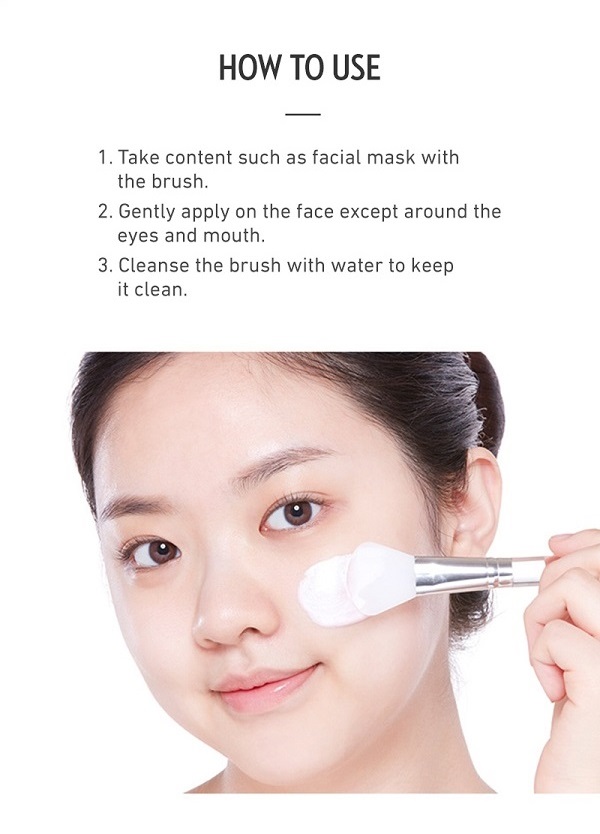 Details
| | |
| --- | --- |
| Weight (g) | 30 |
| Size | 1ea |
| INGREDIENTS | |
Customer Reviews
LOCATION:

United States

SKIN TYPE:

Combination

EYES COLOR:

Brown

SKIN TONE:

Fair

AGES:

25 ~ 34

I bought this brush when I bought the Etude House Pink Tape Pack I love using it with the Pink Tape Pack but I also find myself using it to apply sleeping packs I like how easy to clean this brush is

LOCATION:

United States

SKIN TYPE:

Combination

EYES COLOR:

Brown

SKIN TONE:

Light

AGES:

19 ~ 24

I like this silicone brush I use it to apply masks easily without wasting too much product It isnt too smell or big

LOCATION:

United States

SKIN TYPE:

Combination

EYES COLOR:

Hazel

SKIN TONE:

Medium

AGES:

25 ~ 34

This saves me so much time It helps create a more even application which is great for peel off masks and sleeping water masks alike

LOCATION:

United States

SKIN TYPE:

Combination

EYES COLOR:

Hazel

SKIN TONE:

Medium

AGES:

25 ~ 34

This saves me so much time It helps create a more even application which is great for peel off masks and sleeping water masks alike

LOCATION:

United States

SKIN TYPE:

EYES COLOR:

SKIN TONE:

AGES:

I use this brush with basically all of my face masks and the clean up only takes a second

LOCATION:

United States

SKIN TYPE:

Combination

EYES COLOR:

Hazel

SKIN TONE:

Light

AGES:

25 ~ 34

Works awesome applying my sleeping or regular face masks and easy cleanup