DESCRIPTION
COLOR SYSTEM
HOW TO USE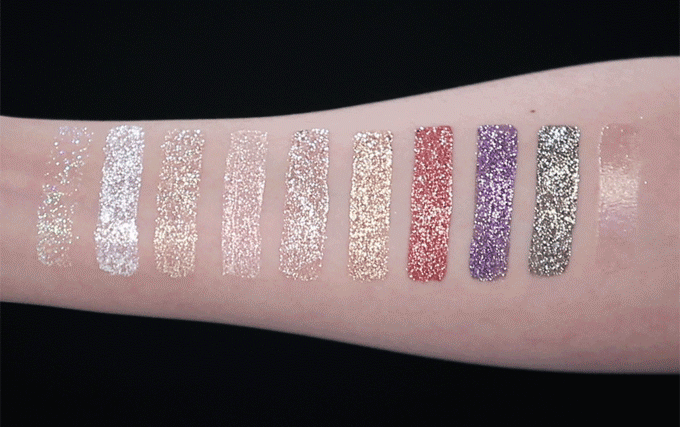 What it is
Liquid eye shadow with sparkling metallic glitter.
---
How to apply

Using your finger, apply an appropriate amount on the skin around the eyes.
---
Caution
1. Use only as directed.
2. Do not use on spots with injury, eczema, or dermatitis
3. Keep out of reach of infants and children.
4. Do not store in a place with high and low temperature and direct sunlight.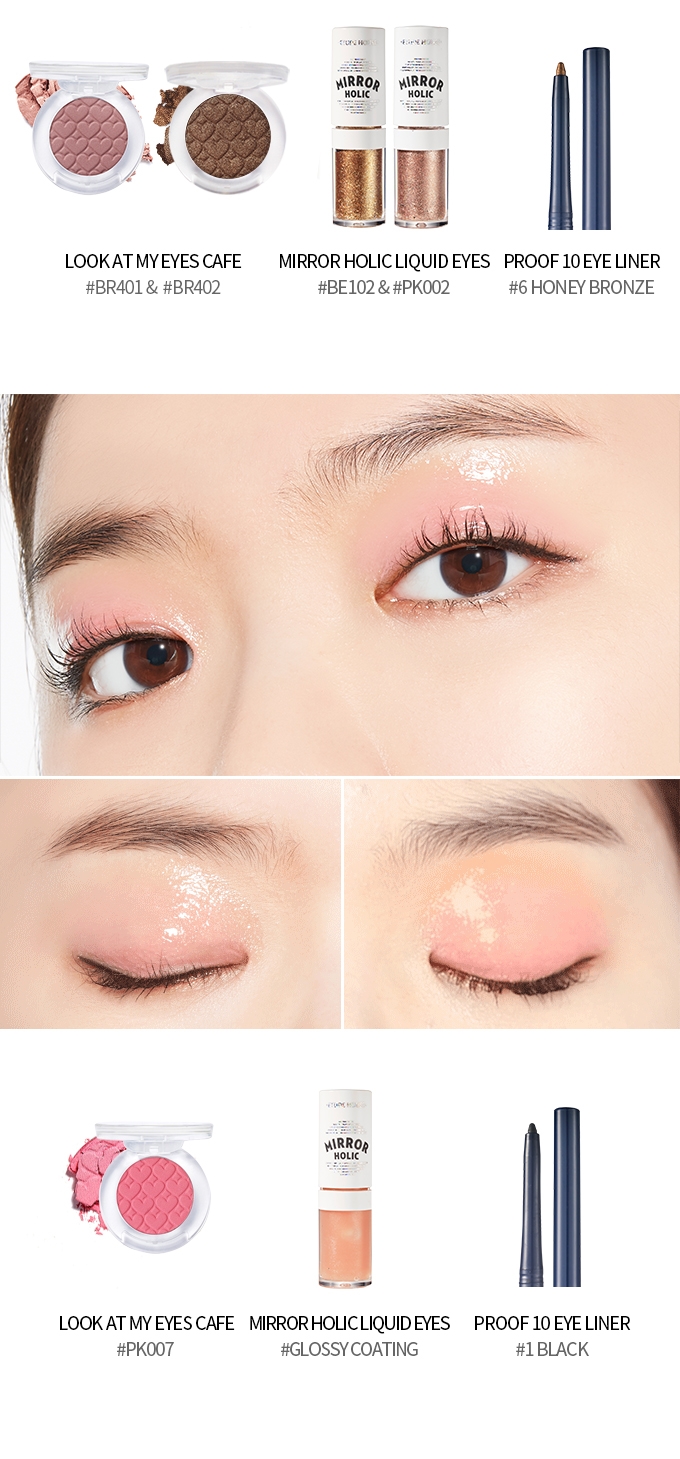 Details
| | |
| --- | --- |
| Weight (g) | 25 |
| Size | 0.11 oz. / 3.2 g |
| INGREDIENTS | |
Customer Reviews
LOCATION:

Australia

SKIN TYPE:

Combination

EYES COLOR:

Green

SKIN TONE:

Light

AGES:

19 ~ 24

Oh my gosh...I bought this online and again a few times in Japan! Its so so amazing!! stays on all day, and so pretty. I always get compliments on my makeup when I use it! Its perfect on top of the eyelids to add a pretty glittery shimmer or under the eyes to help your makeup stand out and look more glossy, I highly recommend!

LOCATION:

United States

SKIN TYPE:

Combination

EYES COLOR:

Brown

SKIN TONE:

Olive

AGES:

25 ~ 34

Too much glitter

LOCATION:

United States

SKIN TYPE:

Combination

EYES COLOR:

Brown

SKIN TONE:

Fair

AGES:

19 ~ 24

This is a very pretty glitter for the eyes. Yes, it is actual chunky glitter that has a wand applicator, so if you do not like glitter for the eyes, you might not like this. The only reason I gave it 4 stars is because it can sometimes make my eye shadow crease. To combat this, I apply the glitter without shadow underneath, and it is still very pretty. You could also try a primer to make sure everything sticks. Im going to get more of them because I like it so much.

LOCATION:

Australia

SKIN TYPE:

Sensitive

EYES COLOR:

Brown

SKIN TONE:

Medium

AGES:

19 ~ 24

Ive been trying for so long to find an affordable shimmery eye safe glitter I really like the effect of this shimmer It goes on smoothly and does not bug the eye at all which is wonderful because I hardly have time to reapply or fix my makeup throughout the day It lasts all day which is amazing

LOCATION:

United States

SKIN TYPE:

Sensitive

EYES COLOR:

Brown

SKIN TONE:

AGES:

This product never seems to run out I prefer using this easy wand to apply some shine to my eye look rather than applying glue base and make up glitter I find Nyx and MAC glitter to be just a littleee messy so this with a little dabbing gives me a clean swipe of glitz with my regular eyeshadow look

LOCATION:

SKIN TYPE:

EYES COLOR:

SKIN TONE:

AGES:

I used it with look at my eyes ! It makes my eye make-up more deep and rich
but it's quite dry, so I applied primer as a base, I helped

LOCATION:

United States

SKIN TYPE:

EYES COLOR:

SKIN TONE:

AGES:

I thought this would be more sheer and shimmery but its straight up glitter for the lids If you like that stuff then go for it but not for me