DESCRIPTION
COLOR SYSTEM
HOW TO USE

What it is
The lip balm moisturizes and revitalizes the lips by providing instant nourishment to dry, rough lips.
---
How to apply

Apply as needed whenever the lips feel dry.
---
Caution
1. Use only as directed.
2. Do not use on spots with injury, eczema, or dermatitis
3. Keep out of reach of infants and children.
4. Do not store in a place with high and low temperature and direct sunlight.
See more pictures: https://www.instagram.com/etudehouseofficial/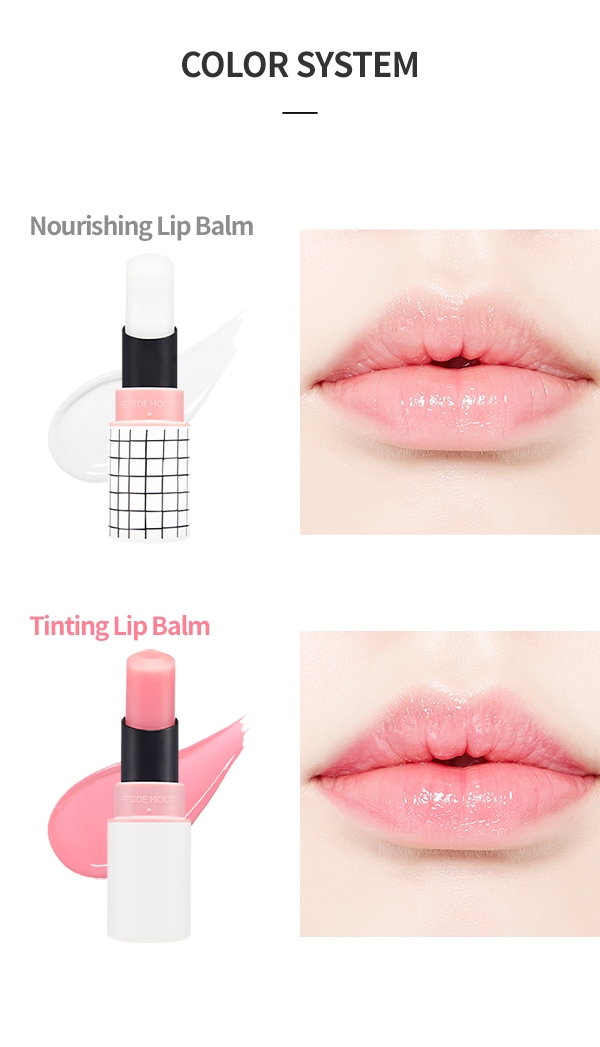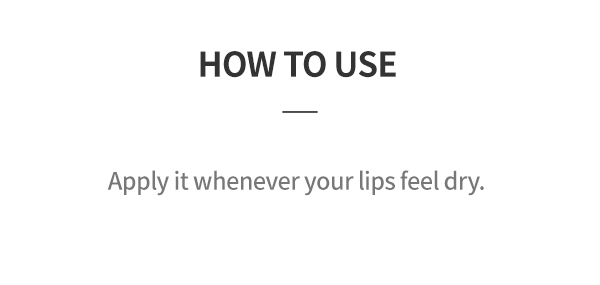 Details
| | |
| --- | --- |
| Weight (g) | 15 |
| Size | 0.08 oz. / 2.4 g |
| INGREDIENTS | |
Customer Reviews
LOCATION:

Mexico

SKIN TYPE:

Dry

EYES COLOR:

Brown

SKIN TONE:

Light

AGES:

19 ~ 24

It really helps with mosturizing dry lips and looks really cute.

LOCATION:

United Arab Emi

SKIN TYPE:

Combination

EYES COLOR:

Brown

SKIN TONE:

Light

AGES:

35 ~ 44

this lip tint gives you a very natural pink color perfect for my lips but better look. this tint is good for those who have dry lips and find the water tints too dry for them. this gives the moisture of a balm and color of a tint!

LOCATION:

United States

SKIN TYPE:

EYES COLOR:

SKIN TONE:

AGES:

This lip balm works wonders once you get over the different taste you can admire how it moisturizes lips and makes them look plump and soft I have used many products and this is by far one of my favorites I love how it works with the mini two match case so i can keep a double sided stick with color and balm

LOCATION:

United States

SKIN TYPE:

EYES COLOR:

SKIN TONE:

AGES:

35 ~ 44

I did like the tinting lip balm It slightly tinted my lips pink but I liked the moisturizing lip balm better The only issue I had with it was the loose lid

LOCATION:

United States

SKIN TYPE:

EYES COLOR:

SKIN TONE:

AGES:

35 ~ 44

The Moisturizing Lip Balm is so nice and makes my lips look really hydrated The only thing I do not like about this product is the lid The lid is too loose

LOCATION:

Finland

SKIN TYPE:

Combination

EYES COLOR:

Blue

SKIN TONE:

Light

AGES:

19 ~ 24

This lip balm really helps your lips to regain the normal moisture balance and it gives this super cute pink shade to your lips when applied Probably one of the best lip balms I ve had