DESCRIPTION
COLOR SYSTEM
HOW TO USE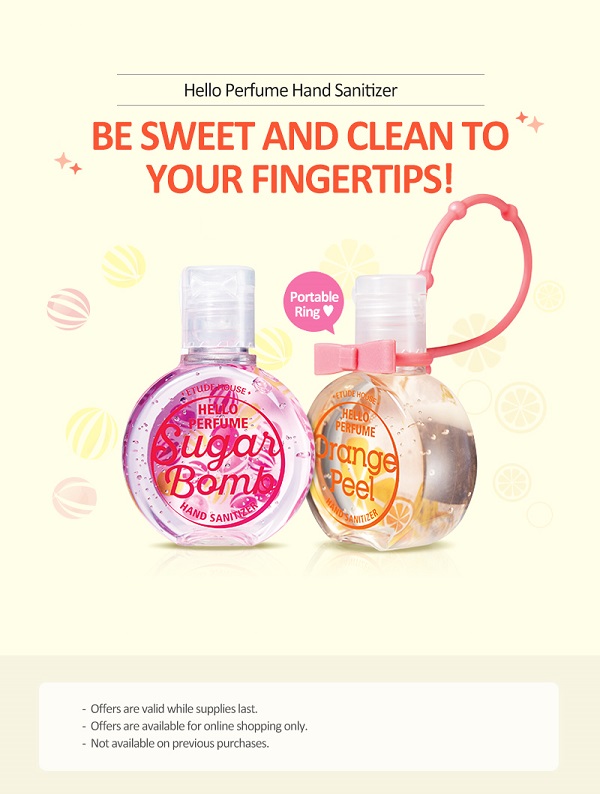 What it is
The sanitizer holder lets you use the sanitizer anytime, anywhere – simply connect to your bag or wallet for excellent portability.
---
How to apply

Place the ribbon on the front and insert the ring into the shoulder of the sanitizer's container. Insert the end of the string into your bag or wallet and into the small ring to fix.
---
Caution
1. Use only as directed.
2. Avoid storing in high/low temperatures or in areas exposed to direct sunlight.
3. Stop using if it causes any allergic reaction or any problems arising.
See more pictures: https://www.instagram.com/etudehouseofficial/
Details
| | |
| --- | --- |
| Weight (g) | 5 |
| Size | 1개입 |
| INGREDIENTS | |
Customer Reviews
PERFECT FOR KEEPING YOUR ETUDE HOUSE HAND SANITIZER Review by

Sarah

(Posted on 8/30/2018)

LOCATION:

United States

SKIN TYPE:

Combination

EYES COLOR:

Brown

SKIN TONE:

Fair

AGES:

25 ~ 34

This ring holder is great for keeping your Etude House Hand Sanitizer nearby You can use the ring to loop your hand sanitizer to your bookbag

BEST SMELLING HAND SANITIZER I HAVE EVER TRIED Review by

Fruzsi

(Posted on 5/25/2017)

LOCATION:

SKIN TYPE:

EYES COLOR:

SKIN TONE:

AGES:

The Sugarbomb hand sanitizer smells amazingly sweet! If you are into sweet scents it is a must try!