DESCRIPTION
COLOR SYSTEM
HOW TO USE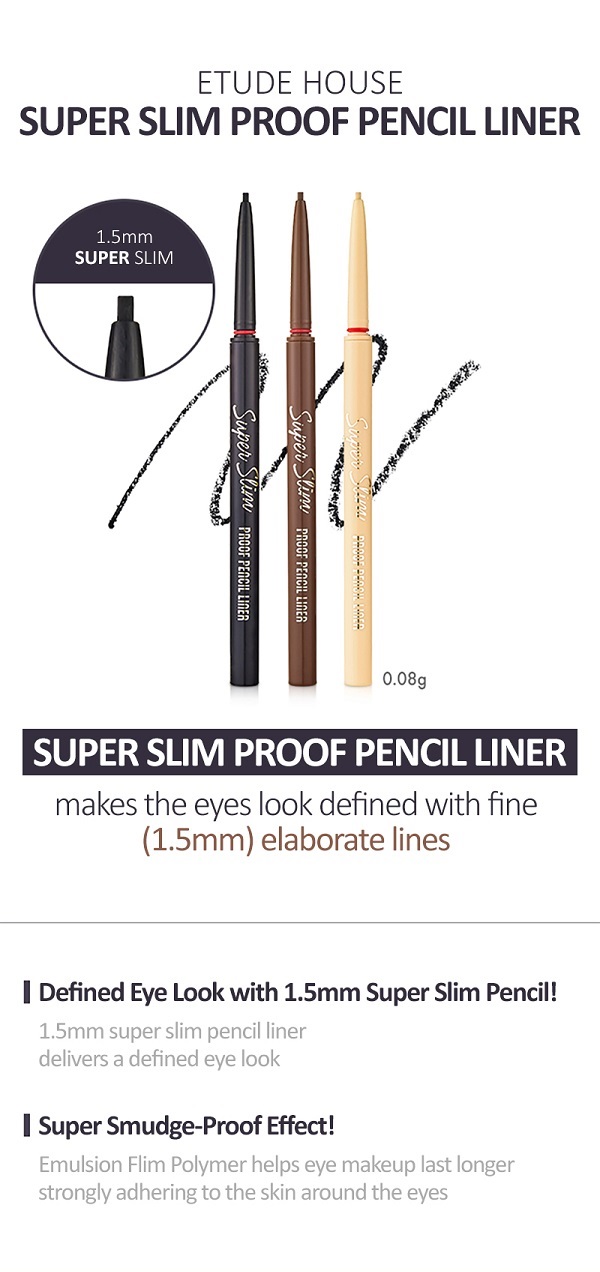 What it is
Super slim pencil liner makes the eyes look defined with fine (1.5mm) intricate lines.
---
How to apply

Place the pencil closely to the eye line and draw in between the eyelashes
Caution
1. Use only as directed.
2. Avoid storing in high/low temperatures or in areas exposed to direct sunlight.
3. Stop using if it causes any allergic reaction or any problems arising.
See more pictures: https://www.instagram.com/etudehouseofficial/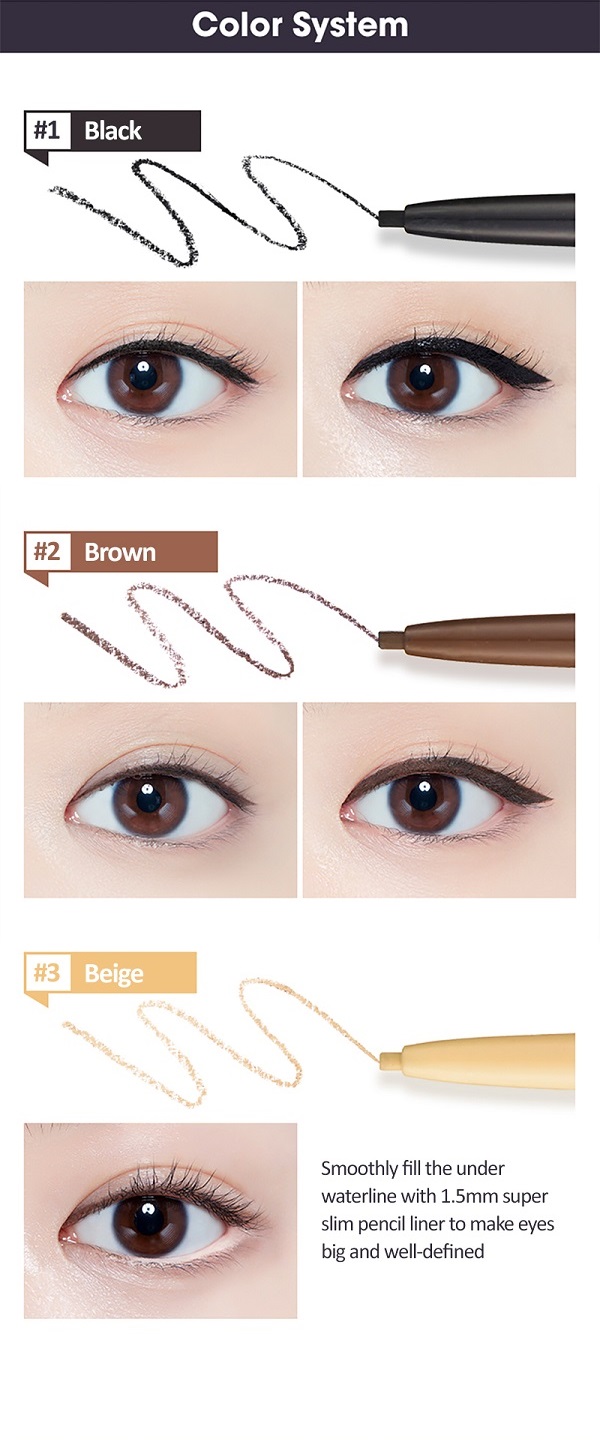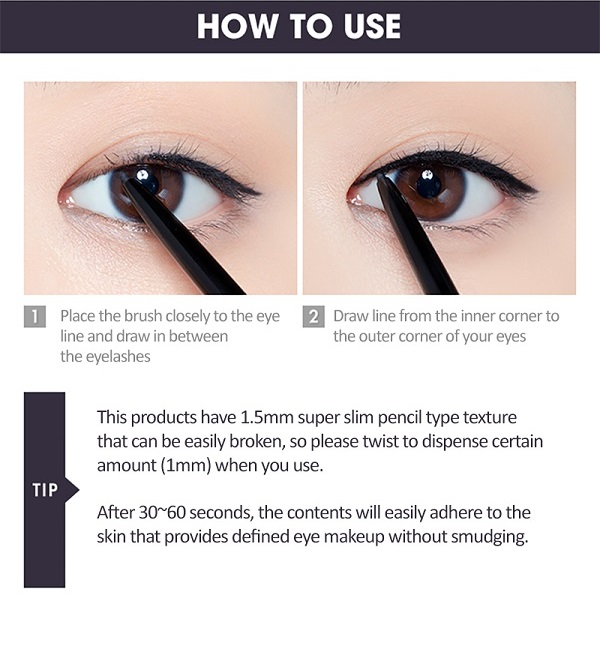 Details
| | |
| --- | --- |
| Weight (g) | 10 |
| Size | 0.002 oz. / 0.08 g |
| INGREDIENTS | |
Customer Reviews
LOCATION:

United States

SKIN TYPE:

Combination

EYES COLOR:

Brown

SKIN TONE:

Medium

AGES:

25 ~ 34

It was a product that unexpectedly caught me by surprise I wanted to try something different so I was really surprised how this eyeliner was SO EASY TO USE The slim tip makes it LESS COMPLICATED to apply compared to other eyeliners

LOCATION:

United States

SKIN TYPE:

Combination

EYES COLOR:

Brown

SKIN TONE:

Light

AGES:

This is my favorite eyeliner for everyday makeup It goes on smoothly and doesnt smudge or wear off The slim tip makes it very easy to apply precisely

LOCATION:

Canada

SKIN TYPE:

Sensitive

EYES COLOR:

Hazel

SKIN TONE:

Medium

AGES:

19 ~ 24

I use eyeliner all the time and I decided to try this one and I did not expect a lot actually I thought it will be like the other eyeliners that Ive tried before and I was like BUT IT IS A SUPER SLIM eyeliner which was the reason I wanted to try it because super slim means more precision when using it which it really is I really like that it is so precise and its very lightweight although it erases super quickly when you touch it and it does smudge after wearing it for a couple of hours

LOCATION:

United States

SKIN TYPE:

Combination

EYES COLOR:

Brown

SKIN TONE:

Medium

AGES:

Under 18

the skinny tip was easy to use and this lasts a long time on your face but the product itself does not last very long

LOCATION:

United States

SKIN TYPE:

Combination

EYES COLOR:

Brown

SKIN TONE:

Medium

AGES:

Under 18

the skinny tip was easy to use and this lasts a long time on your face but the product itself does not last very long