DESCRIPTION
COLOR SYSTEM
HOW TO USE

What it is
The lipstick makes your lips look attractive with vivid colors and sensuous texture.
---
How to apply

Apply on the entire lips along the lip line or on the center of the lips in a tapping motion to express gradation.
---
Caution
1. Use only as directed.
2. Avoid storing in high and low temperatures and areas exposed to direct sunlight.
3. Cease use if problems arise.
See more pictures: https://www.instagram.com/etudehouseofficial/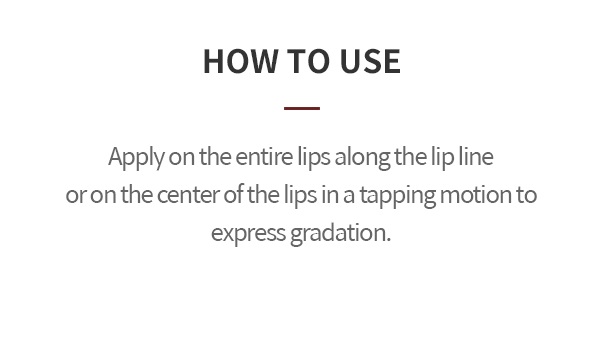 Details
| | |
| --- | --- |
| Weight (g) | 23 |
| Size | 3.4 g |
| INGREDIENTS | |
Customer Reviews
BIT DRY.. Review by

brooke

(Posted on 5/23/2019)

BE118 Vienna Strawberry Latte

LOCATION:

United States

SKIN TYPE:

Dry

EYES COLOR:

Green

SKIN TONE:

Light

AGES:

Under 18

the color is great, but the lipstick doesnt apply the smoothest. on the lips its fine but in the tube its a bit dry.

AMAZING Review by

elyshia

(Posted on 3/16/2019)

LOCATION:

United States

SKIN TYPE:

Combination

EYES COLOR:

Hazel

SKIN TONE:

Fair

AGES:

19 ~ 24

i never found a lipstick i liked until i got this in the coffee to go pack def will buy more of this type! it glides on nicely and does not dry out my lips and the color is long lasting with a nice texture but it does come off on a cup when drinking and rub off a bit when eating but not too bad

COLOR IS OFF Review by

Mel

(Posted on 1/16/2019)

BE117 Whipping Cream Dolce Latte

LOCATION:

United States

SKIN TYPE:

EYES COLOR:

SKIN TONE:

AGES:

Color is darker than picture