DESCRIPTION
COLOR SYSTEM
HOW TO USE
What it is
The contouring kit consists of highlighter, blusher, and shading in natural coloring powder type, so it can contour the face easily.
---
How to apply

-Highlighter: Add a volume effect to the nose bridge, front side of the forehead, and chin.
- For bright finish: Sweep over the entire face for bright skin tone.
- Blusher: Apply blusher on the cheek areas in diagonal or circular motion.
- Nose bridge shading: Apply shading on the lateral sides of the nose bridge to make the nose look high.
- Deep shading & shaper: Apply along the contour of the chin and face to express natural facial line.
Caution
1. Use only as directed.
2. Avoid storing in high/low temperatures or in areas exposed to direct sunlight.
3. Stop using if it causes any allergic reaction or any problems arising.
See more pictures: https://www.instagram.com/etudehouseofficial/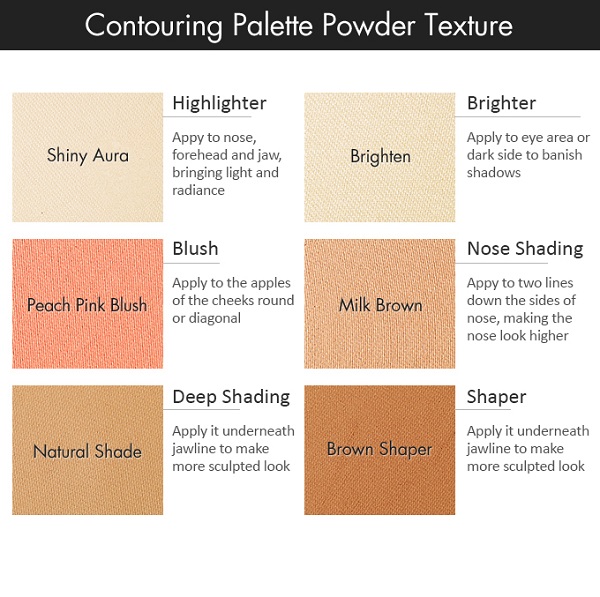 Details
| | |
| --- | --- |
| Weight (g) | 210 |
| Size | 2g*6/0.07oz.*6 |
| INGREDIENTS | |
Customer Reviews
OBVIOUSLY ON SALE FOR A REASON Review by

MJ

(Posted on 1/16/2019)

LOCATION:

United States

SKIN TYPE:

EYES COLOR:

SKIN TONE:

AGES:

Cheap and does not feel natural on face