DESCRIPTION
COLOR SYSTEM
HOW TO USE
What it is
The contouring kit consists of highlighter, blusher, and shading in closely adhering cream type. It can define the contour of the face all at once.
---
How to apply

-Highlighter: Add a volume effect to the nose bridge, front side of the forehead, and chin.
- Dull area cover: Apply on dull skin under the eyes in a tapping motion.
- Blusher: Apply blusher on the cheek areas in diagonal or circular motion.
- Nose bridge shading: Apply shading on the lateral sides of the nose bridge to make the nose look high.
- Deep shading & shaper: Apply along the contour of the chin and face to express natural facial line.
Caution
1. Use only as directed.
2. Avoid storing in high/low temperatures or in areas exposed to direct sunlight.
3. Stop using if it causes any allergic reaction or any problems arising.
See more pictures: https://www.instagram.com/etudehouseofficial/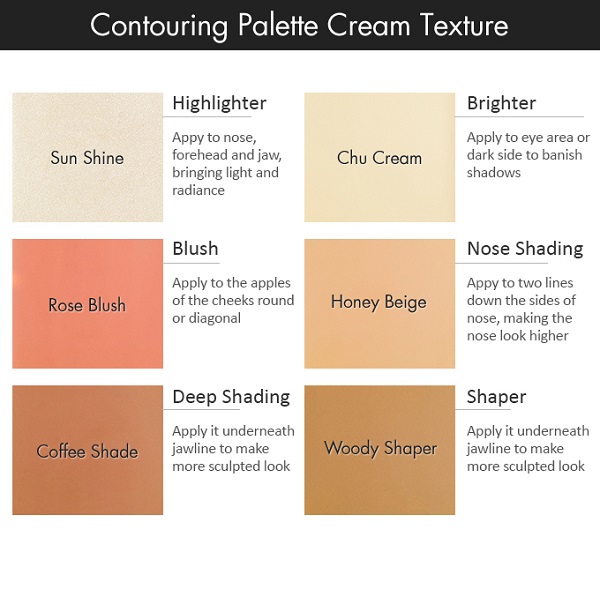 Details
| | |
| --- | --- |
| Weight (g) | 210 |
| Size | 2g*6/0.07oz.*6 |
| INGREDIENTS | |