DESCRIPTION
COLOR SYSTEM
HOW TO USE

What it is
Low pH-gel cleanser that balances moisturized skin by removing only excess sebum and leaving hydration.
---
How to apply

Dispense an appropriate amount onto the palm and fully lather.
Gently cleans the face in a massaging motion, and then wash off with lukewarm water.
---
Caution
1) Avoid contact with eyes, wash your eyes thoroughly with clean water immediately in case of eye irritation.
2) If any irritation develops, stop using and consult a doctor if necessary.
3) Do not use on damaged skin and avoid using on open scars.
4) Keep out of reach of children.
5) Keep in dry cool place, avoiding direct sunlight.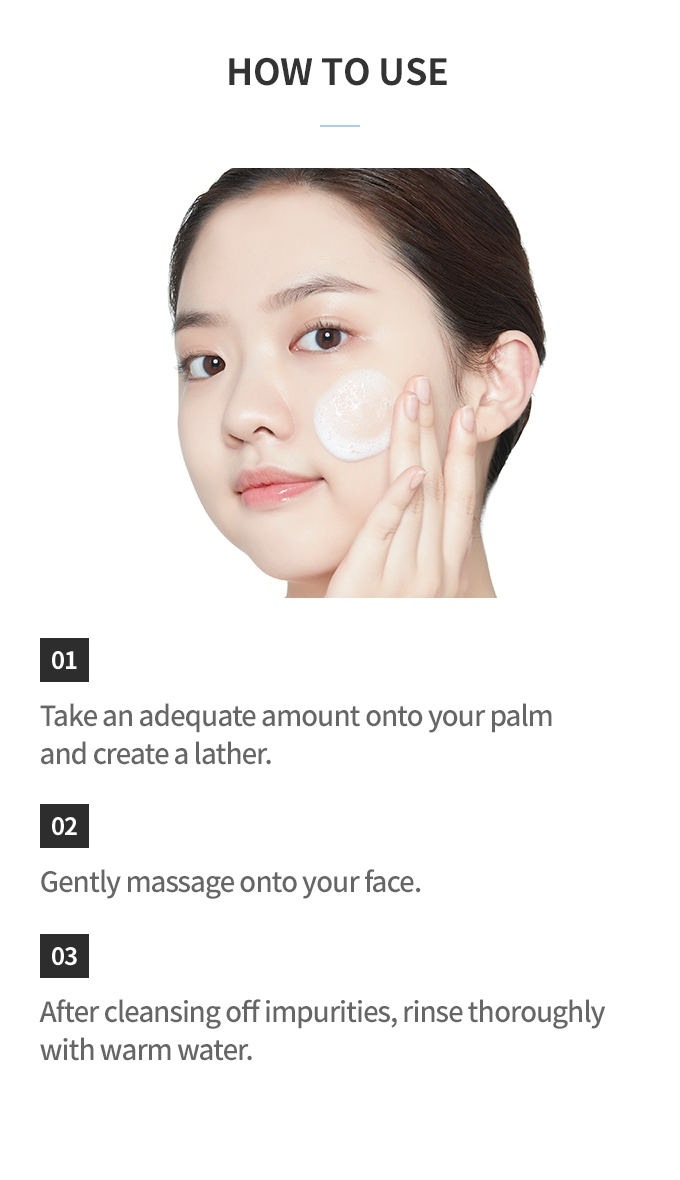 Details
| | |
| --- | --- |
| Weight (g) | 255 |
| Size | 200 ML |
| INGREDIENTS | |
Customer Reviews
UNDERRATED Review by

Annie

(Posted on 5/6/2019)

LOCATION:

United States

SKIN TYPE:

Combination

EYES COLOR:

Brown

SKIN TONE:

Light

AGES:

19 ~ 24

I wonder why I dont hear people talking about it enough it is such a great cleanser It really takes off the face oils while leaving it moist which I am all about I have tested many hyped up gel cleansers but this one beats them all It leaves my skin so smooth and fresh Also it doesnt irritates my face at all which is quite rare since my skin is very reactive I have to point out that this may not be suitable for those with dry skin since they lacks facial oils in first place but it is the perfect fit for my combination acne prone skin Oily skin would also benefit from it The packaging is very sturdy and well made Probably not the best for traveling since it comes with a pump but for daily use it is quite handy Now the problematic topic Is the fragrance strong Yes And I was taken aback at first However now that I have been using it for some time I am really willing to look past it That is how good it is I know it sounds like I am payed to say something good about this cleanser but I am really not I am just trying to convince people to give it a chance because I feel like it is a shame not many people know about it

LOVE THE TEXTURE BUT TOO MUCH FRAGRANCE Review by

Sarah

(Posted on 2/22/2019)

LOCATION:

United States

SKIN TYPE:

Sensitive

EYES COLOR:

Brown

SKIN TONE:

Deep

AGES:

25 ~ 34

I really like this cleanser but the fragrance was too strong for my sensitive skin It does have a pleasant fragrance though and the gel doesnt leave my face dry or feeling stripped It feels moisturized and clean If you dont have sensitive or sensitized skin you will love this cleanser