DESCRIPTION
COLOR SYSTEM
HOW TO USE

What it is
Lips-talk case offers lipstick colors that perfectly match your desired case design! Dear My Lips-talk offers new enjoyment by allowing you to express your own unique style and wear a lipstick that suits your taste.
---
How to apply

Use the lipstick to place the lipstick on the bottom of the case.
---
Caution
1. Use only as directed.
2. Do not use on spots with injury, eczema, or dermatitis
3. Keep out of reach of infants and children.
4. Do not store in a place with high and low temperature and direct sunlight.
See more pictures: https://www.instagram.com/etudehouseofficial/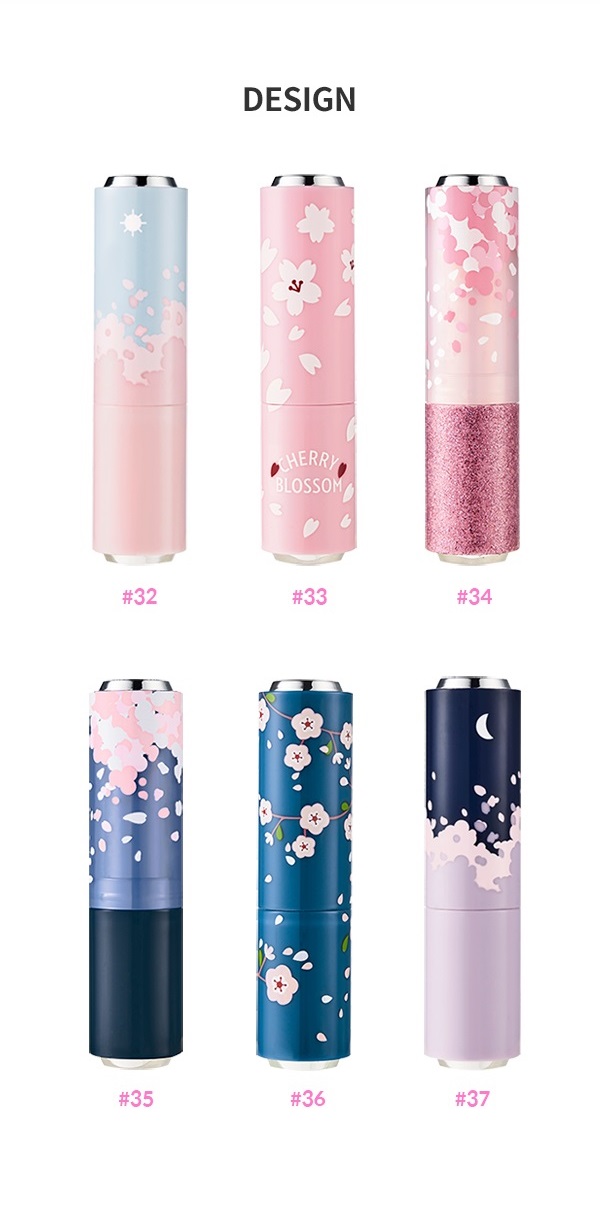 Details
| | |
| --- | --- |
| Weight (g) | 16 |
| Size | 1 ea |
| INGREDIENTS | |
Customer Reviews
LOCATION:

United Arab Emi

SKIN TYPE:

EYES COLOR:

SKIN TONE:

AGES:

I am in love with this product

LOCATION:

Mexico

SKIN TYPE:

Dry

EYES COLOR:

Brown

SKIN TONE:

Light

AGES:

19 ~ 24

I really love this case with the cherry blossoms

LOCATION:

United States

SKIN TYPE:

Combination

EYES COLOR:

Brown

SKIN TONE:

Light

AGES:

19 ~ 24

I like the idea of a lipstick case because it reduces the need for additional plastic and landfill I believe heavily that western makeup companies should follow suit It is easy to install the lipstick and functions like a lipstick case should without any cons The designs are also super cute

LOCATION:

Mexico

SKIN TYPE:

Sensitive

EYES COLOR:

Green

SKIN TONE:

Light

AGES:

35 ~ 44

I love everything in Etude House cherry blossom line I purchased a few items including this lipstick case Its so practical and lovely The lipstick snaps right in and you can reuse it as many times as you want It also has a tiny mirror on the cap which I find very useful

LOCATION:

United Arab Emi

SKIN TYPE:

Combination

EYES COLOR:

SKIN TONE:

Light

AGES:

I have these case product in Cherry 34 The item is so cute and I receive a lot of compliments when my friends saw this lipstick case

LOCATION:

United States

SKIN TYPE:

EYES COLOR:

SKIN TONE:

AGES:

When I saw Etude House drop their latest spring collection I knew I had to have this The colors are so beautiful and reflect the cherry blossom theme very well In fact I was pretty disappointed a few years ago when Etude House dropped their original Cherry Blossom line but it felt like they were missing something However with the release of these it definitely feels like the collection is complete now These cases were also pretty easy to use and I was switch lipsticks and cases with ease

LOCATION:

United States

SKIN TYPE:

Combination

EYES COLOR:

Brown

SKIN TONE:

Fair

AGES:

25 ~ 34

I ordered these cases in every style except one because it was sold out The cases are sturdy and the designs are even more lovely in person The lipstick refills snap easily into these cases and I love that it prevents waste because you can reuse them multiple times