DESCRIPTION
COLOR SYSTEM
HOW TO USE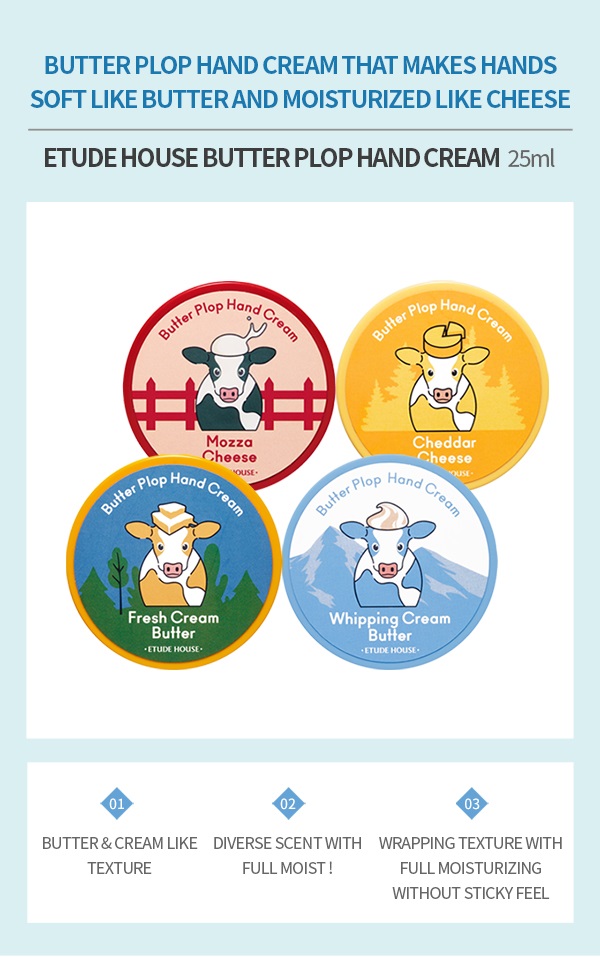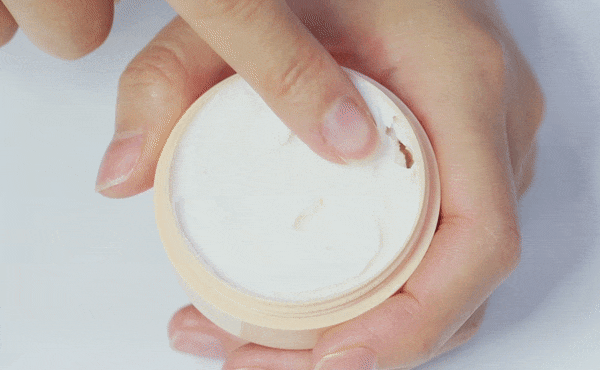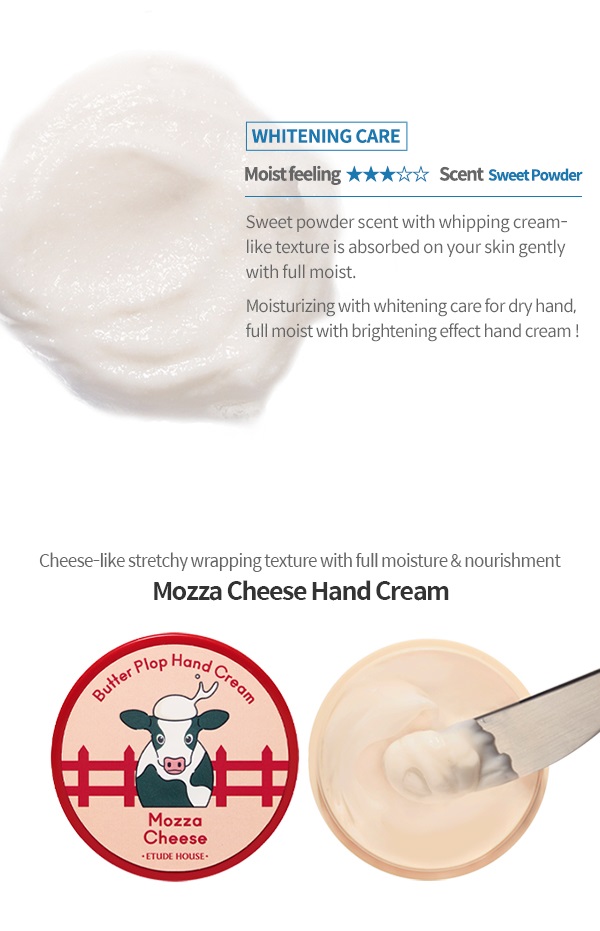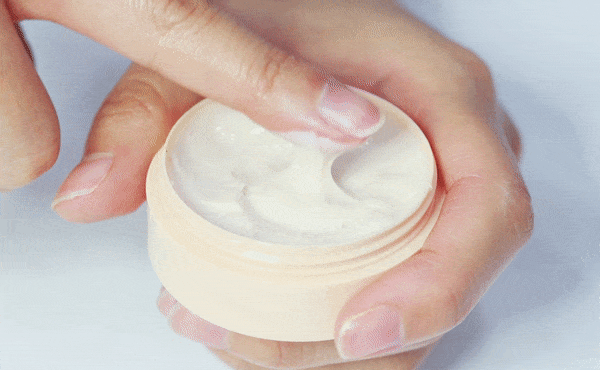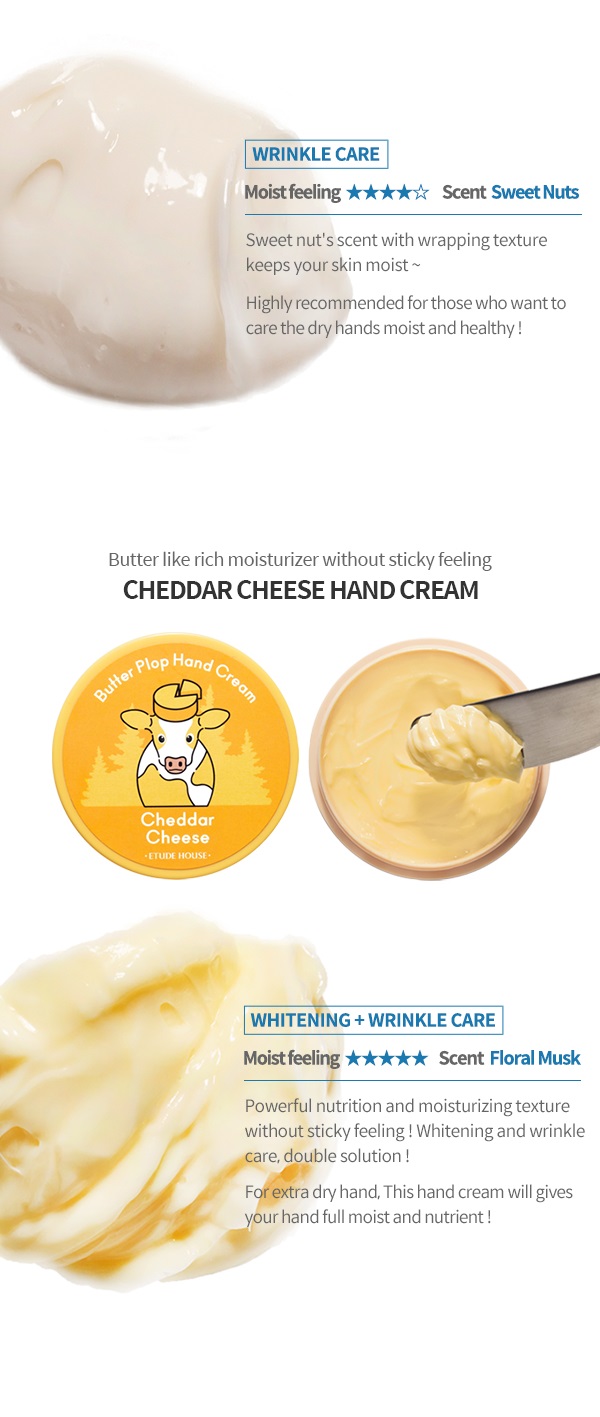 What it is
Butter Plop Hand Cream that makes hands soft like butter and moisturized like cheese.
---
How to apply

Apply frequently whenever hands feel dry.
---
Caution
1) If any irritation develops, stop using and consult a doctor if necessary.
2) Do not use on damaged skin and avoid using on open scars.
3) Keep out of reach of children.
4) Keep in dry cool place, avoiding direct sunlight.
See more pictures: https://www.instagram.com/etudehouseofficial/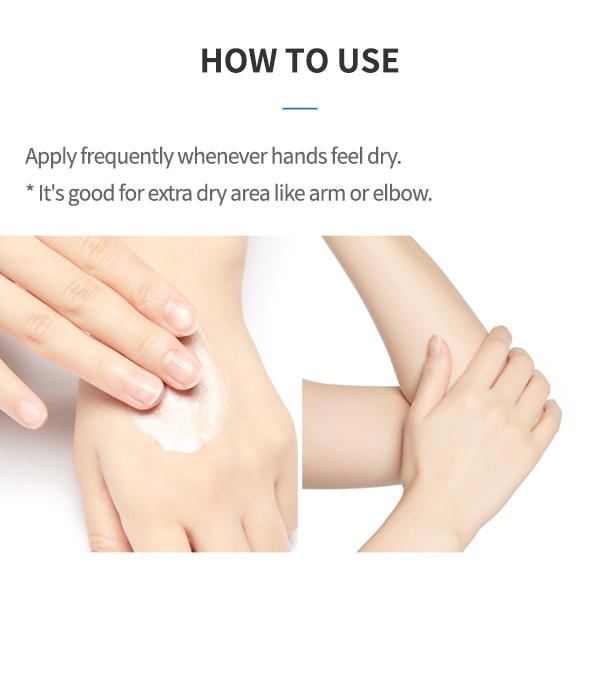 Details
| | |
| --- | --- |
| Weight (g) | 50 |
| Size | 25 ml |
| INGREDIENTS | |
Customer Reviews
SO LOVELY! Review by

Nicole

(Posted on 4/2/2019)

LOCATION:

Australia

SKIN TYPE:

EYES COLOR:

SKIN TONE:

AGES:

I ordered all four of these as I am a big fan of anything dairy themed and I love them all! By FAR my favourite was number 3, the Mozza Cheese one, red container with black cow. It has a lovely cheesy nutty scent and the texture is stretchy and gooey. It is such a pleasure to look at and smell and apply and it soaks right in! My second favourite is the number 2, Whipping Cream Butter, light blue container. The texture to me is more like mascarpone spread, kind of chunky and crumbly almost. The smell is sharp at first and reminds me of mosquito spray but smells nicer over time. The texture feels light and, when applied, is surprisingly wet feeling but soaks in. I am not a big fan of the Fresh Cream Butter, number 1 with the blue and green lid with yellow cow, mostly because of the sweet citrus scent which is a bit overpowering. However, I do like its texture, which is resistant to being gently poked and almost jelly like. The last one, number 4 Cheddar Cheese, yellow lid and yellow cow, is nothing special, sadly. It just feels and looks like a regular hand cream. I prefer the smell over the sweet citrus smell of Fresh Cream Butter, but it does have a slight old lady smell. Overall I enjoyed my purchase and will probably buy the Mozza Cheese again!