DESCRIPTION
COLOR SYSTEM
HOW TO USE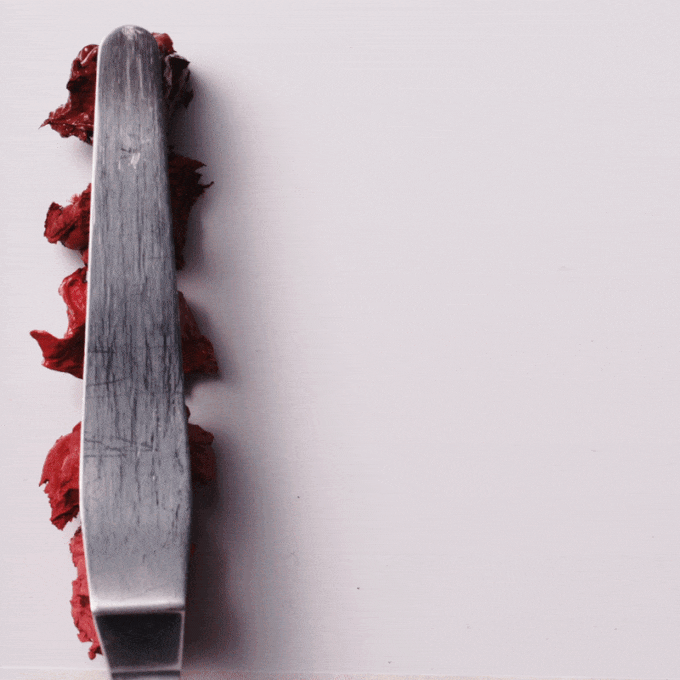 What it is
Lips-Talk gives long-lasting vivid color and hydro shine to the lips.
---
How to apply

Apply on the entire lips along the lip line or on the center of the lips in a tapping motion to express gradation.
---
Caution
1. Use only as directed.
2. Avoid storing in high and low temperatures and areas exposed to direct sunlight.
3. Cease use if problems arise.
See more pictures: https://www.instagram.com/etudehouseofficial/

Details
Weight (g)
40
Size
3.5 g
INGREDIENTS

#OR205 Dried Orange Tea : CETYL ETHYLHEXANOATE, PHYTOSTERYL ISOSTEARYL DIMER DILINOLEATE, HYDROGENATED POLYISOBUTENE, TRIDECYL TRIMELLITATE, BIS-DIGLYCERYL POLYACYLADIPATE-2, POLYGLYCERYL-2 TRIISOSTEARATE, SYNTHETIC WAX, MICROCRYSTALLINE WAX / CERA, MICROCRISTALLINA / CIRE MICROCRISTALLINE, C12-15 ALKYL BENZOATE, POLYGLYCERYL-2 DIISOSTEARATE, TITANIUM DIOXIDE (CI 77891), YELLOW 6 LAKE (CI 15985), RED 22 LAKE (CI 45380), ETHYLENE/PROPYLENE COPOLYMER, IRON OXIDES (CI 77491), DISTEARDIMONIUM HECTORITE, ALUMINA, RED 7 LAKE (CI 15850), FRAGRANCE / PARFUM, C12-15 ALCOHOLS, POLYHYDROXYSTEARIC ACID, CALCIUM ALUMINUM BOROSILICATE, LINALOOL, BHT

#OR206 Soft Persimmon : CETYL ETHYLHEXANOATE, PHYTOSTERYL ISOSTEARYL DIMER DILINOLEATE, POLYGLYCERYL-2 TRIISOSTEARATE, HYDROGENATED POLYISOBUTENE, TRIDECYL TRIMELLITATE, BIS-DIGLYCERYL POLYACYLADIPATE-2, SYNTHETIC WAX, MICROCRYSTALLINE WAX / CERA, MICROCRISTALLINA / CIRE MICROCRISTALLINE, C12-15 ALKYL BENZOATE, YELLOW 6 LAKE (CI 15985), RED 6 (CI 15850), RED 7 LAKE (CI, 15850), ETHYLENE/PROPYLENE COPOLYMER, TITANIUM DIOXIDE (CI 77891), RED 22 LAKE (CI 45380), DISTEARDIMONIUM HECTORITE, POLYGLYCERYL-2 DIISOSTEARATE, FRAGRANCE / PARFUM, C12-15 ALCOHOLS, POLYHYDROXYSTEARIC ACID, CALCIUM ALUMINUM BOROSILICATE, LINALOOL, BHT

#OR204 Burnt Carrot : CETYL ETHYLHEXANOATE, POLYGLYCERYL-2 TRIISOSTEARATE, PHYTOSTERYL ISOSTEARYL DIMER DILINOLEATE, HYDROGENATED POLYISOBUTENE, TRIDECYL TRIMELLITATE, BIS-DIGLYCERYL POLYACYLADIPATE-2, RED 6 (CI 15850), SYNTHETIC WAX, MICROCRYSTALLINE WAX / CERA MICROCRISTALLINA / CIRE MICROCRISTALLINE, C12-15 ALKYL BENZOATE, RED 7 LAKE (CI 15850), ETHYLENE/PROPYLENE COPOLYMER, IRON OXIDES (CI 77491), DISTEARDIMONIUM HECTORITE, POLYGLYCERYL-2 DIISOSTEARATE, SYNTHETIC FLUORPHLOGOPITE, FRAGRANCE / PARFUM, TITANIUM, DIOXIDE (CI 77891), C12-15 ALCOHOLS, CALCIUM ALUMINUM BOROSILICATE, LINALOOL, TIN OXIDE, BHT

#RD301 Thank U Tangmo Pan : POLYGLYCERYL-2 TRIISOSTEARATE, CETYL ETHYLHEXANOATE, PHYTOSTERYL ISOSTEARYL DIMER DILINOLEATE, HYDROGENATED POLYISOBUTENE, TRIDECYL TRIMELLITATE, BIS-DIGLYCERYL POLYACYLADIPATE-2, SYNTHETIC WAX, RED 22 LAKE (CI 45380), MICROCRYSTALLINE WAX / CERA MICROCRISTALLINA / CIRE MICROCRISTALLINE, C12-15 ALKYL BENZOATE, YELLOW 6 LAKE (CI 15985), ETHYLENE/PROPYLENE COPOLYMER, RED 7 LAKE (CI 15850), TITANIUM DIOXIDE (CI 77891), DISTEARDIMONIUM HECTORITE, POLYGLYCERYL-2 DIISOSTEARATE, FRAGRANCE / PARFUM, C12-15 ALCOHOLS, RED 6 (CI 15850), CALCIUM ALUMINUM BOROSILICATE, POLYHYDROXYSTEARIC ACID, LINALOOL, BHT

#RD302 I'll Ketch up : CETYL ETHYLHEXANOATE, POLYGLYCERYL-2 TRIISOSTEARATE, PHYTOSTERYL ISOSTEARYL DIMER DILINOLEATE, HYDROGENATED POLYISOBUTENE, TRIDECYL TRIMELLITATE, BIS-DIGLYCERYL POLYACYLADIPATE-2, SYNTHETIC WAX, YELLOW 6 LAKE (CI 15985), MICROCRYSTALLINE WAX / CERA MICROCRISTALLINA / CIRE MICROCRISTALLINE, C12-15 ALKYL BENZOATE,, RED 7 LAKE (CI 15850), ETHYLENE/PROPYLENE COPOLYMER, DISTEARDIMONIUM HECTORITE, RED 7 (CI 15850), IRON OXIDES (CI 77491), POLYGLYCERYL-2 DIISOSTEARATE, FRAGRANCE / PARFUM,, C12-15 ALCOHOLS, BLUE 1 LAKE (CI 42090), CALCIUM ALUMINUM BOROSILICATE, LINALOOL, BHT

#BR401 Wishy Washy Red : CETYL ETHYLHEXANOATE, PHYTOSTERYL ISOSTEARYL DIMER DILINOLEATE, HYDROGENATED POLYISOBUTENE, POLYGLYCERYL-2, TRIISOSTEARATE, TRIDECYL TRIMELLITATE, BIS-DIGLYCERYL POLYACYLADIPATE-2, SYNTHETIC WAX, MICROCRYSTALLINE WAX / CERA, MICROCRISTALLINA / CIRE MICROCRISTALLINE, C12-15 ALKYL BENZOATE, POLYGLYCERYL-2 DIISOSTEARATE, TITANIUM DIOXIDE (CI, 77891), RED 6 (CI 15850), YELLOW 5 LAKE (CI 19140), IRON OXIDES (CI 77491), ETHYLENE/PROPYLENE COPOLYMER, DISTEARDIMONIUM HECTORITE, RED 7 LAKE (CI 15850), FRAGRANCE / PARFUM, BLUE 1 LAKE (CI 42090), C12-15 ALCOHOLS, POLYHYDROXYSTEARIC ACID, CALCIUM ALUMINUM BOROSILICATE, LINALOOL, BHT

#BR402 Coffee to Go : CETYL ETHYLHEXANOATE, PHYTOSTERYL ISOSTEARYL DIMER DILINOLEATE, IRON OXIDES (CI 77491), HYDROGENATED POLYISOBUTENE, TRIDECYL TRIMELLITATE, BIS-DIGLYCERYL POLYACYLADIPATE-2, SYNTHETIC WAX, MICROCRYSTALLINE WAX / CERA MICROCRISTALLINA /, CIRE MICROCRISTALLINE, C12-15 ALKYL BENZOATE, POLYGLYCERYL-2 DIISOSTEARATE, POLYGLYCERYL-2 TRIISOSTEARATE, RED 7 LAKE, (CI 15850), ETHYLENE/PROPYLENE COPOLYMER, CALCIUM ALUMINUM BOROSILICATE, TITANIUM DIOXIDE (CI 77891), DISTEARDIMONIUM HECTORITE, SYNTHETIC FLUORPHLOGOPITE, BLUE 1 LAKE (CI 42090), FRAGRANCE / PARFUM, C12-15 ALCOHOLS, SILICA, TIN OXIDE, LINALOOL, BHT

#RD307 Sunset Road : CETYL ETHYLHEXANOATE, PHYTOSTERYL ISOSTEARYL DIMER DILINOLEATE, HYDROGENATED POLYISOBUTENE, IRON OXIDES (CI 77491),, TRIDECYL TRIMELLITATE, BIS-DIGLYCERYL POLYACYLADIPATE-2, SYNTHETIC WAX, POLYGLYCERYL-2 DIISOSTEARATE, POLYGLYCERYL-2, TRIISOSTEARATE, MICROCRYSTALLINE WAX / CERA MICROCRISTALLINA / CIRE MICROCRISTALLINE, C12-15 ALKYL BENZOATE, RED 7 (CI 15850), ETHYLENE/PROPYLENE COPOLYMER, DISTEARDIMONIUM HECTORITE, RED 7 LAKE (CI 15850), YELLOW 5 LAKE (CI 19140), FRAGRANCE / PARFUM, C12-15 ALCOHOLS, CALCIUM, ALUMINUM BOROSILICATE, LINALOOL, BHT

#BE102 Smoky Salmon : CETYL ETHYLHEXANOATE, NEOPENTYL GLYCOL DIHEPTANOATE, BIS-DIGLYCERYL POLYACYLADIPATE-2, PHYTOSTERYL ISOSTEARYL, DIMER DILINOLEATE, C12-15 ALKYL BENZOATE, TRIDECYL TRIMELLITATE, SYNTHETIC WAX, TITANIUM DIOXIDE (CI 77891), MICROCRYSTALLINE WAX / CERA MICROCRISTALLINA / CIRE MICROCRISTALLINE, POLYGLYCERYL-2 TRIISOSTEARATE, POLYGLYCERYL-2, DIISOSTEARATE, ETHYLENE/PROPYLENE COPOLYMER, DISTEARDIMONIUM HECTORITE, RED 7 LAKE (CI 15850), RED 6 (CI 15850), SYNTHETIC FLUORPHLOGOPITE, YELLOW 5 LAKE (CI 19140), CALCIUM ALUMINUM BOROSILICATE, FRAGRANCE / PARFUM, C12-15 ALCOHOLS, BLUE 1 LAKE (CI 42090), IRON OXIDES (CI 77491), POLYHYDROXYSTEARIC ACID, SILICA, DIISOSTEARYL MALATE, TIN OXIDE, LINALOOL, BHT

#PK003 Gentle Pink : CETYL ETHYLHEXANOATE, PHYTOSTERYL ISOSTEARYL DIMER DILINOLEATE, HYDROGENATED POLYISOBUTENE, TRIDECYL TRIMELLITATE, BIS-DIGLYCERYL POLYACYLADIPATE-2, TITANIUM DIOXIDE (CI 77891), SYNTHETIC WAX, POLYGLYCERYL-2 DIISOSTEARATE, POLYGLYCERYL-2 TRIISOSTEARATE, MICROCRYSTALLINE WAX / CERA MICROCRISTALLINA / CIRE MICROCRISTALLINE, C12-15 ALKYL, BENZOATE, RED 7 LAKE (CI 15850), IRON OXIDES (CI 77491), ETHYLENE/PROPYLENE COPOLYMER, DISTEARDIMONIUM HECTORITE, YELLOW 5 LAKE (CI 19140), FRAGRANCE / PARFUM, C12-15 ALCOHOLS, POLYHYDROXYSTEARIC ACID, CALCIUM ALUMINUM BOROSILICATE, LINALOOL, BHT

#PK002 Smog Pink : CETYL ETHYLHEXANOATE, PHYTOSTERYL ISOSTEARYL DIMER DILINOLEATE, HYDROGENATED POLYISOBUTENE, TRIDECYL TRIMELLITATE, BIS-DIGLYCERYL POLYACYLADIPATE-2, SYNTHETIC WAX, TITANIUM DIOXIDE (CI 77891), POLYGLYCERYL-2 DIISOSTEARATE, MICROCRYSTALLINE WAX / CERA MICROCRISTALLINA / CIRE MICROCRISTALLINE, C12-15 ALKYL BENZOATE, POLYGLYCERYL-2 TRIISOSTEARATE, RED 7 LAKE (CI 15850), ETHYLENE/PROPYLENE COPOLYMER, IRON OXIDES (CI 77491), CALCIUM SODIUM BOROSILICATE, DISTEARDIMONIUM HECTORITE, FRAGRANCE / PARFUM, BLUE 1 LAKE (CI 42090), C12-15 ALCOHOLS, POLYHYDROXYSTEARIC ACID, CALCIUM ALUMINUM BOROSILICATE, LINALOOL, TIN OXIDE, BHT

#BR403 Plum Wood : CETYL ETHYLHEXANOATE, PHYTOSTERYL ISOSTEARYL DIMER DILINOLEATE, HYDROGENATED POLYISOBUTENE, TRIDECYL TRIMELLITATE, POLYGLYCERYL-2 DIISOSTEARATE, BIS-DIGLYCERYL POLYACYLADIPATE-2, IRON OXIDES (CI 77491), SYNTHETIC WAX, MICROCRYSTALLINE WAX / CERA MICROCRISTALLINA / CIRE MICROCRISTALLINE, C12-15 ALKYL BENZOATE, TITANIUM DIOXIDE (CI 77891), POLYGLYCERYL-2 TRIISOSTEARATE, RED 7 (CI 15850), ETHYLENE/PROPYLENE COPOLYMER, DISTEARDIMONIUM HECTORITE, BLUE 1 LAKE (CI 42090), FRAGRANCE / PARFUM, C12-15 ALCOHOLS, POLYHYDROXYSTEARIC ACID, CALCIUM ALUMINUM BOROSILICATE, LINALOOL, BHT

#PK001 Milky Berry : CETYL ETHYLHEXANOATE, PHYTOSTERYL ISOSTEARYL DIMER DILINOLEATE, TITANIUM DIOXIDE (CI 77891), HYDROGENATED POLYISOBUTENE, TRIDECYL TRIMELLITATE, BIS-DIGLYCERYL POLYACYLADIPATE-2, POLYGLYCERYL-2 DIISOSTEARATE, SYNTHETIC WAX, MICROCRYSTALLINE WAX / CERA MICROCRISTALLINA / CIRE MICROCRISTALLINE, C12-15 ALKYL BENZOATE, POLYGLYCERYL-2, TRIISOSTEARATE, DISTEARDIMONIUM HECTORITE, ETHYLENE/PROPYLENE COPOLYMER, POLYHYDROXYSTEARIC ACID, YELLOW 6 LAKE (CI 15985), RED 7 (CI 15850), ETHYLHEXYL PALMITATE, LECITHIN, ISOSTEARIC ACID, ISOPROPYL PALMITATE, IRON OXIDES (CI 77491), FRAGRANCE, PARFUM, POLYGLYCERYL-3 POLYRICINOLEATE, C12-15 ALCOHOLS, BLUE 1 LAKE (CI 42090), RED 7 LAKE (CI 15850), CALCIUM ALUMINUM, BOROSILICATE, LINALOOL, BHT

#PK009 Cosmos Road : CETYL ETHYLHEXANOATE, NEOPENTYL GLYCOL DIHEPTANOATE, BIS-DIGLYCERYL POLYACYLADIPATE-2, PHYTOSTERYL ISOSTEARYL DIMER DILINOLEATE, C12-15 ALKYL BENZOATE, SYNTHETIC WAX, TRIDECYL TRIMELLITATE, TITANIUM DIOXIDE (CI 77891), MICROCRYSTALLINE WAX / CERA MICROCRISTALLINA / CIRE MICROCRISTALLINE, POLYGLYCERYL-2 DIISOSTEARATE, POLYGLYCERYL-2, TRIISOSTEARATE, ETHYLENE/PROPYLENE COPOLYMER, RED 7 LAKE (CI 15850), DISTEARDIMONIUM HECTORITE, FRAGRANCE / PARFUM, C12-15 ALCOHOLS, POLYHYDROXYSTEARIC ACID, YELLOW 5 LAKE (CI 19140), CALCIUM ALUMINUM BOROSILICATE, LINALOOL, BHT

#PK008 So Cupid : PHYTOSTERYL ISOSTEARYL DIMER DILINOLEATE, CETYL ETHYLHEXANOATE, POLYGLYCERYL-2 TRIISOSTEARATE, HYDROGENATED, POLYISOBUTENE, BIS-DIGLYCERYL POLYACYLADIPATE-2, TRIDECYL TRIMELLITATE, SYNTHETIC WAX, RED 28 LAKE (CI 45410), MICROCRYSTALLINE WAX / CERA MICROCRISTALLINA / CIRE MICROCRISTALLINE, C12-15 ALKYL BENZOATE, TITANIUM DIOXIDE (CI 77891), POLYGLYCERYL-2 DIISOSTEARATE, ETHYLENE/PROPYLENE COPOLYMER, RED 7 LAKE (CI 15850), DISTEARDIMONIUM HECTORITE, ALUMINA, FRAGRANCE / PARFUM, YELLOW 5 LAKE (CI 19140), C12-15 ALCOHOLS, POLYHYDROXYSTEARIC, ACID, CALCIUM ALUMINUM BOROSILICATE, LINALOOL, BHT

#PK010 Lady Go Go : CETYL ETHYLHEXANOATE, PHYTOSTERYL ISOSTEARYL DIMER DILINOLEATE, HYDROGENATED POLYISOBUTENE, POLYGLYCERYL-2, TRIISOSTEARATE, TRIDECYL TRIMELLITATE, BIS-DIGLYCERYL POLYACYLADIPATE-2, SYNTHETIC WAX, MICROCRYSTALLINE WAX / CERA, MICROCRISTALLINA / CIRE MICROCRISTALLINE, C12-15 ALKYL BENZOATE, TITANIUM DIOXIDE (CI 77891), RED 28 LAKE (CI 45410), POLYGLYCERYL-2 DIISOSTEARATE, ALUMINA, ETHYLENE/PROPYLENE COPOLYMER, MICA, DISTEARDIMONIUM HECTORITE, RED 7 (CI 15850), RED 7 LAKE (CI 15850), IRON OXIDES (CI 77491), FRAGRANCE / PARFUM, C12-15, ALCOHOLS, BLUE 1 LAKE (CI 42090), POLYHYDROXYSTEARIC ACID, CALCIUM ALUMINUM BOROSILICATE, TIN OXIDE, LINALOOL, BHT

#PK011 Beet Power : CETYL ETHYLHEXANOATE, PHYTOSTERYL ISOSTEARYL DIMER DILINOLEATE, POLYGLYCERYL-2 TRIISOSTEARATE HYDROGENATED, POLYISOBUTENE, TRIDECYL TRIMELLITATE, BIS-DIGLYCERYL POLYACYLADIPATE-2, SYNTHETIC WAX, MICROCRYSTALLINE WAX / CERA, MICROCRISTALLINA / CIRE MICROCRISTALLINE, C12-15 ALKYL BENZOATE, TITANIUM DIOXIDE (CI 77891), RED 7 LAKE (CI 15850), POLYGLYCERYL-2 DIISOSTEARATE, RED 28 LAKE (CI 45410), ETHYLENE/PROPYLENE COPOLYMER, DISTEARDIMONIUM HECTORITE, IRON OXIDES (CI 77491), FRAGRANCE / PARFUM, C12-15 ALCOHOLS, BLUE 1 LAKE (CI 42090), POLYHYDROXYSTEARIC ACID, CALCIUM ALUMINUM BOROSILICATE, LINALOOL, BHT

#RD306 Cold Blood : CETYL ETHYLHEXANOATE, PHYTOSTERYL ISOSTEARYL DIMER DILINOLEATE, HYDROGENATED POLYISOBUTENE, TRIDECYL TRIMELLITATE, POLYGLYCERYL-2 TRIISOSTEARATE, BIS-DIGLYCERYL POLYACYLADIPATE-2, RED 7 LAKE (CI 15850), SYNTHETIC WAX, MICROCRYSTALLINE, WAX / CERA MICROCRISTALLINA / CIRE MICROCRISTALLINE, C12-15 ALKYL BENZOATE, IRON OXIDES (CI 77491), POLYGLYCERYL-2, DIISOSTEARATE, ETHYLENE/PROPYLENE COPOLYMER, DISTEARDIMONIUM HECTORITE, FRAGRANCE / PARFUM, C12-15 ALCOHOLS, BLUE 1 LAKE (CI 42090), CALCIUM ALUMINUM BOROSILICATE,, LINALOOL, BHT

#RD303 Apple-ogize : POLYGLYCERYL-2 TRIISOSTEARATE, CETYL ETHYLHEXANOATE, PHYTOSTERYL ISOSTEARYL DIMER DILINOLEATE, HYDROGENATEDPOLYISOBUTENE, TRIDECYL TRIMELLITATE, BIS-DIGLYCERYL POLYACYLADIPATE-2, SYNTHETIC WAX, MICROCRYSTALLINE WAX / CERA, MICROCRISTALLINA / CIRE MICROCRISTALLINE, C12-15 ALKYL BENZOATE, RED 7 LAKE (CI 15850), RED 7 (CI 15850), YELLOW 6 LAKE (CI 15985), ETHYLENE/PROPYLENE COPOLYMER, DISTEARDIMONIUM HECTORITE, RED 6 (CI 15850), RED 28 LAKE (CI 45410), FRAGRANCE / PARFUM, C12-15 ALCOHOLS, CALCIUM, ALUMINUM BOROSILICATE, LINALOOL, BHT

#RD305 Salvia Ruby : POLYGLYCERYL-2 TRIISOSTEARATE, CETYL ETHYLHEXANOATE, PHYTOSTERYL ISOSTEARYL DIMER DILINOLEATE, HYDROGENATED POLYISOBUTENE, TRIDECYL TRIMELLITATE, RED 7 LAKE (CI 15850), BIS-DIGLYCERYL POLYACYLADIPATE-2, SYNTHETIC WAX, MICROCRYSTALLINE WAX / CERA MICROCRISTALLINA / CIRE MICROCRISTALLINE, C12-15 ALKYL BENZOATE, RED 7 (CI 15850), ETHYLENE/PROPYLENE COPOLYMER, TITANIUM DIOXIDE (CI 77891), DISTEARDIMONIUM HECTORITE, POLYGLYCERYL-2 DIISOSTEARATE, POLYHYDROXYSTEARIC ACID, RED 6 (CI 15850), FRAGRANCE / PARFUM, ETHYLHEXYL PALMITATE, LECITHIN, ISOSTEARIC ACID, ISOPROPYL PALMITATE, C12-15 ALCOHOLS, POLYGLYCERYL-3 POLYRICINOLEATE, CALCIUM ALUMINUM BOROSILICATE, LINALOOL, BHT

#RD304 Cherish Me : POLYGLYCERYL-2 TRIISOSTEARATE, CETYL ETHYLHEXANOATE, PHYTOSTERYL ISOSTEARYL DIMER DILINOLEATE, HYDROGENATED POLYISOBUTENE, TRIDECYL TRIMELLITATE, BIS-DIGLYCERYL POLYACYLADIPATE-2, SYNTHETIC WAX, MICROCRYSTALLINE WAX / CERA, MICROCRISTALLINA / CIRE MICROCRISTALLINE, C12-15 ALKYL BENZOATE, RED 28 LAKE (CI 45410), RED 7 LAKE (CI 15850), RED 22 LAKE, (CI 45380), ETHYLENE/PROPYLENE COPOLYMER, DISTEARDIMONIUM HECTORITE, RED 6 (CI 15850), TITANIUM DIOXIDE (CI 77891), POLYGLYCERYL-2 DIISOSTEARATE, FRAGRANCE /, PARFUM, C12-15 ALCOHOLS, CALCIUM ALUMINUM BOROSILICATE, POLYHYDROXYSTEARIC ACID, LINALOOL, BHT

#PK027 Fall in Pink : CETYL ETHYLHEXANOATE, PHYTOSTERYL ISOSTEARYL DIMER DILINOLEATE, HYDROGENATED POLYISOBUTENE, TRIDECYL TRIMELLITATE, BIS-DIGLYCERYL POLYACYLADIPATE-2, POLYGLYCERYL-2 TRIISOSTEARATE, SYNTHETIC WAX, MICROCRYSTALLINE WAX / CERA MICROCRISTALLINA / CIRE MICROCRISTALLINE, C12-15 ALKYL BENZOATE, TITANIUM DIOXIDE (CI 77891), POLYGLYCERYL-2 DIISOSTEARATE, RED 22 LAKE (CI 45380), RED 7 LAKE (CI 15850), RED 6 (CI 15850), POLYHYDROXYSTEARIC ACID, ETHYLENE/PROPYLENE COPOLYMER, DISTEARDIMONIUM HECTORITE, ALUMINA, ETHYLHEXYL PALMITATE, LECITHIN, ISOSTEARIC ACID, ISOPROPYL PALMITATE, YELLOW 5 LAKE (CI 19140), POLYGLYCERYL-3 POLYRICINOLEATE, FRAGRANCE / PARFUM, C12-15 ALCOHOLS, CALCIUM ALUMINUM BOROSILICATE, LINALOOL, BHT

#PK006 Sweet Soda : CETYL ETHYLHEXANOATE, PHYTOSTERYL ISOSTEARYL DIMER DILINOLEATE, POLYGLYCERYL-2 TRIISOSTEARATE, HYDROGENATED, POLYISOBUTENE, TRIDECYL TRIMELLITATE, BIS-DIGLYCERYL POLYACYLADIPATE-2, SYNTHETIC WAX, RED 22 LAKE (CI 45380), MICROCRYSTALLINE WAX / CERA MICROCRISTALLINA / CIRE MICROCRISTALLINE, C12-15 ALKYL BENZOATE, TITANIUM DIOXIDE (CI 77891), ETHYLENE/PROPYLENE COPOLYMER, POLYGLYCERYL-2 DIISOSTEARATE, DISTEARDIMONIUM HECTORITE, YELLOW 6 LAKE (CI 15985), ALUMINA, RED 7 LAKE (CI 15850), FRAGRANCE / PARFUM, C12-15 ALCOHOLS,, RED 28 LAKE (CI 45410), POLYHYDROXYSTEARIC ACID, CALCIUM ALUMINUM BOROSILICATE, LINALOOL, BHT

#PK004 Jewel Play : CETYL ETHYLHEXANOATE, PHYTOSTERYL ISOSTEARYL DIMER DILINOLEATE, HYDROGENATED POLYISOBUTENE, TRIDECYL TRIMELLITATE,, BIS-DIGLYCERYL POLYACYLADIPATE-2, SYNTHETIC WAX, POLYGLYCERYL-2 TRIISOSTEARATE, MICROCRYSTALLINE WAX / CERA, MICROCRISTALLINA / CIRE MICROCRISTALLINE, C12-15 ALKYL BENZOATE, TITANIUM DIOXIDE (CI 77891), MICA, YELLOW 6 LAKE (CI, 15985), POLYGLYCERYL-2 DIISOSTEARATE, ETHYLENE/PROPYLENE COPOLYMER, RED 28 LAKE (CI 45410), RED 7 LAKE (CI 15850), DISTEARDIMONIUM HECTORITE, CALCIUM SODIUM BOROSILICATE, FRAGRANCE / PARFUM, IRON OXIDES (CI 77491), C12-15 ALCOHOLS,, BLUE 1 LAKE (CI 42090), POLYHYDROXYSTEARIC ACID, CALCIUM ALUMINUM BOROSILICATE, LINALOOL, TIN OXIDE, BHT

#PK007 Flamingo Land : CETYL ETHYLHEXANOATE, NEOPENTYL GLYCOL DIHEPTANOATE, BIS-DIGLYCERYL POLYACYLADIPATE-2, PHYTOSTERYL ISOSTEARYL DIMER DILINOLEATE, C12-15 ALKYL BENZOATE, TRIDECYL TRIMELLITATE, POLYGLYCERYL-2 TRIISOSTEARATE, SYNTHETIC WAX, MICROCRYSTALLINE WAX / CERA MICROCRISTALLINA / CIRE MICROCRISTALLINE, RED 28 LAKE (CI 45410), TITANIUM DIOXIDE (CI 77891), ETHYLENE/PROPYLENE COPOLYMER, POLYGLYCERYL-2 DIISOSTEARATE, DISTEARDIMONIUM HECTORITE, RED 6 (CI 15850), FRAGRANCE / PARFUM, C12-15 ALCOHOLS, RED 7 LAKE (CI 15850), POLYHYDROXYSTEARIC, ACID, CALCIUM ALUMINUM BOROSILICATE, LINALOOL, BHT

#OR201 Something Japan : CETYL ETHYLHEXANOATE, PHYTOSTERYL ISOSTEARYL DIMER DILINOLEATE, HYDROGENATED POLYISOBUTENE, TITANIUM DIOXIDE (CI 77891), BIS-DIGLYCERYL POLYACYLADIPATE-2, TRIDECYL TRIMELLITATE, POLYGLYCERYL-2 DIISOSTEARATE, SYNTHETIC WAX, MICROCRYSTALLINE WAX / CERA MICROCRISTALLINA / CIRE MICROCRISTALLINE, C12-15 ALKYL BENZOATE, POLYGLYCERYL-2, TRIISOSTEARATE, ETHYLENE/PROPYLENE COPOLYMER, RED 6 (CI 15850), RED 7 (CI 15850), DISTEARDIMONIUM HECTORITE, IRON OXIDES (CI 77491), RED 22 LAKE (CI 45380), FRAGRANCE / PARFUM, POLYHYDROXYSTEARIC ACID, C12-15 ALCOHOLS, CALCIUM ALUMINUM BOROSILICATE, LINALOOL, BHT

#OR207 Coral Light : CETYL ETHYLHEXANOATE, PHYTOSTERYL ISOSTEARYL DIMER DILINOLEATE, HYDROGENATED POLYISOBUTENE, POLYGLYCERYL-2, TRIISOSTEARATE, TRIDECYL TRIMELLITATE, BIS-DIGLYCERYL POLYACYLADIPATE-2, SYNTHETIC WAX, TITANIUM DIOXIDE (CI 77891), MICROCRYSTALLINE WAX / CERA MICROCRISTALLINA / CIRE MICROCRISTALLINE, C12-15 ALKYL BENZOATE, POLYGLYCERYL-2, DIISOSTEARATE, RED 28 LAKE (CI 45410), RED 6 (CI 15850), ETHYLENE/PROPYLENE COPOLYMER, DISTEARDIMONIUM HECTORITE, FRAGRANCE / PARFUM, C12-15 ALCOHOLS, POLYHYDROXYSTEARIC ACID, CALCIUM ALUMINUM, BOROSILICATE, LINALOOL, BHT

#OR203 Vintage Way : CETYL ETHYLHEXANOATE, PHYTOSTERYL ISOSTEARYL DIMER DILINOLEATE, HYDROGENATED POLYISOBUTENE, TRIDECYL TRIMELLITATE, BIS-DIGLYCERYL POLYACYLADIPATE-2, POLYGLYCERYL-2 TRIISOSTEARATE, SYNTHETIC WAX, TITANIUM DIOXIDE (CI 77891), POLYGLYCERYL-2 DIISOSTEARATE, MICROCRYSTALLINE WAX / CERA MICROCRISTALLINA / CIRE MICROCRISTALLINE, C12-15 ALKYL, BENZOATE, RED 7 LAKE (CI 15850), YELLOW 5 LAKE (CI 19140), ETHYLENE/PROPYLENE COPOLYMER, DISTEARDIMONIUM HECTORITE, IRON OXIDES (CI 77491), RED 22 LAKE (CI 45380), FRAGRANCE / PARFUM, DIISOSTEARYL MALATE, C12-15, ALCOHOLS, IRON OXIDES (CI 77499), POLYHYDROXYSTEARIC ACID, CALCIUM ALUMINUM BOROSILICATE, LINALOOL,TRIETHOXYCAPRYLYLSILANE, BHT

#OR202 Juicy Juice : CETYL ETHYLHEXANOATE, NEOPENTYL GLYCOL DIHEPTANOATE, BIS-DIGLYCERYL POLYACYLADIPATE-2, PHYTOSTERYL ISOSTEARYL DIMER DILINOLEATE, C12-15 ALKYL BENZOATE, TRIDECYL TRIMELLITATE, SYNTHETIC WAX, MICROCRYSTALLINE WAX / CERA, MICROCRISTALLINA / CIRE MICROCRISTALLINE, POLYGLYCERYL-2 TRIISOSTEARATE, TITANIUM DIOXIDE (CI 77891), POLYGLYCERYL-2, DIISOSTEARATE, ETHYLENE/PROPYLENE COPOLYMER, YELLOW 6 LAKE (CI 15985), RED 28 LAKE (CI 45410), DISTEARDIMONIUM HECTORITE, IRON OXIDES (CI 77491), DIISOSTEARYL MALATE, FRAGRANCE / PARFUM, C12-15 ALCOHOLS, RED 7 LAKE, (CI 15850), POLYHYDROXYSTEARIC ACID, CALCIUM ALUMINUM BOROSILICATE, LINALOOL, BHT

#BE101 Dancing China : CETYL ETHYLHEXANOATE, PHYTOSTERYL ISOSTEARYL DIMER DILINOLEATE, HYDROGENATED POLYISOBUTENE, TRIDECYL TRIMELLITATE, BIS-DIGLYCERYL POLYACYLADIPATE-2, TITANIUM DIOXIDE (CI 77891), SYNTHETIC WAX, POLYGLYCERYL-2 DIISOSTEARATE, MICROCRYSTALLINE WAX / CERA MICROCRISTALLINA / CIRE MICROCRISTALLINE, C12-15 ALKYL BENZOATE, IRON OXIDES (CI 77491), DIISOSTEARYL MALATE, POLYGLYCERYL-2 TRIISOSTEARATE, ETHYLENE/PROPYLENE COPOLYMER, RED 6 (CI 15850), DISTEARDIMONIUM HECTORITE, RED 7 (CI 15850), FRAGRANCE / PARFUM, C12-15 ALCOHOLS, POLYHYDROXYSTEARIC ACID, BLUE 1 LAKE (CI 42090), CALCIUM ALUMINUM BOROSILICATE, LINALOOL, BHT

#PK012 Rose Mocha :

#OR207 Maple Chili : CETYL ETHYLHEXANOATE, PHYTOSTERYL ISOSTEARYL DIMER DILINOLEATE, HYDROGENATED POLYISOBUTENE, POLYGLYCERYL-2, TRIISOSTEARATE, TRID

#RD308 Pepper Chili : CETYL ETHYLHEXANOATE, POLYGLYCERYL-2 TRIISOSTEARATE, PHYTOSTERYL ISOSTEARYL DIMER DILINOLEATE, HYDROGENATED, POLYISOBUTENE, TRID